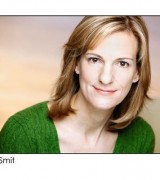 FILM/TELEVISION: The Detour (TBS), Paul Blart: Mall Cop, I Do and I Don't (Group Ent.), Law & Order: C.I. (NBC), Everyday People (HBO Films), Happy Hour (Gun for Hire Productions), Couch Potatoes (VH1), Girlfriend (Nickelodeon).
NEW YORK THEATRE: Beating Hearts (Joe Quintero Theatre), The Collection – Pinter (Center Stage Theatre), Two Gentlemen of Verona (Kings County Shakespeare), Oroonoko: Royal Slave (Mint Theatre Company), Portrait of a Woman (Synchronicity Theatre), The Art of Success (T. Shreiber Studio).
REGIONAL THEATRE: For the Time Being (John Drew Theatre), School for Wives (Renaissance Faire, NY), Hamlet (Syracuse Main Stage), Oedipus Rex (Syracuse Main Stage), Macbeth (Royalty Studios, London).