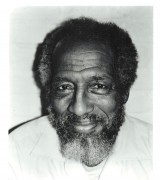 Broadway: Roy in The Trip to Bountiful, Doug in Dividing the Estate, Reverend Singletary in Mule Bone, Standby for Elesin in Death and the King's Horseman, Slow Drag/Toledo u/s in Ma Rainey's Black Bottom, Photographer/Matthew Birbeck in Design for Living, Donald in You Can't Take It With You, Benjamin Hurspool/Willy Stepp u/s in The Poison Tree, Charley in Death of a Salesman, Street Person in All God's Chillun Got Wings, Joe Mott in The Iceman Cometh, Original Cast in both The River Niger and Ain't Supposed to Die a Natural Death.
Off-Broadway: The Skin Of Our Teeth, Living in the Wind, Split Second, Joe Turner's Come and Gone, The Last Street Play, Fly, Driving Miss Daisy, Playboy of the West Indies, Black Girl, The Master Builder, Two Trains Running, Real Black Men Don't Sit Crosslegged on the Floor.
Film: Weight, The Book of Henry, Third Street Blackout, The Trip to the Bountiful, Waltzing Anna, Music of the Heart, Crooklyn, Malcolm X, The Out of Towners, Round Midnight, Car Wash.
Television: Homeland, Nurse Jackie, Rescue Me, Knights of Prosperity, Third Watch, Law and Order:SVU, Law and Order, Due South, Dress Gray (TV Movie), The Gentleman Bandit (TV Movie)
*Commercials ON REQUEST*
OBIE AWARD – Sustained Excellence of Performance