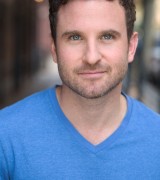 Gregory Lay
Film: Ask For Jane, Crazy Famous, But Not For Me, Best Man in the Dark, Film Festival, Lonely Boys, The Adjustment Bureau, Catskill Park, The Challenger, High Ground, Twenty Million People, Trooper, Casual Encounters, Four Eyed Monsters, Rooms Without a View, Sea Mammals and Reptiles and The Embrace.
Television: Ad Firm, I Loved You, But I Lied: Family, Forever, No Hookups Please(Web Series), Blue Bloods, Deception, Zero Hour, Person of Interest, Law & Order: SVU,  As the World Turns and Mercy.
Theater: Einstein and Mileva (Theater Row), Tape ( The Producers Club), Jin and Gia ( The Tank Theater), The Living (Richmond Shepard Theater), To Bacerlona! ( Workshop Theatre), Lysistrata ( Workshop Theater), Crimes of The Heart ( The Bridge Theater), Am I Blue ( Manhattan Rep), Suburbia ( Tsai Performence Center, Boston), The House of Yes ( Tsai Performance Center, Boston), Pterodactyls( Tsai Performence Center, Boston) and Bury The Dead ( Rita Wallach M. Theater).
Education/Training: Bachelor of Science and Film/ Television at Boston University. Two year Mesiner Program at The Neighborhood Playhouse.