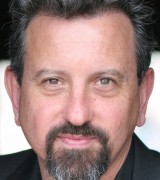 Broadway credits include Jay Leventhal in Larry David's Fish in the Dark, Singer, Herschfeld, Perez in Oslo, Lombardi, Bronx Bombers and August: Osage County, the latter both on Broadway and on the National Tour. Off-Broadway: Orson Welles in Orson's Shadow, The Boss in Adding Machine: A Musical, Doc Gibbs in Our Town, Christopher in Tribes, (all directed by David Cromer) and understudy in City of Conversation at Lincoln Center, directed by Doug Hughes. He will appear at Studio 54 this fall in Therese Raquin as Grivet.
Recent regional credits include Howard in Mysteries of Love & Sex (Signature Theatre) ;the Stage Manager in Our Town (Kansas City Rep); Harry Brock in Born Yesterday (Guthrie); Christopher in Tribes (Mark Taper Forum, La Jolla Playhouse), and Mark Rothko in Red (Pittsburgh Public Playhouse). Jeff worked for over 20 years in Chicago theatre, chiefly with the Steppenwolf Theatre Company, where his credits include A Clockwork Orange, directed by Terry Kinney, You Can't Take it With You, directed by Jeff Perry, The Dresser, directed by Amy Morton, Orson's Shadow, directed by David Cromer, Wolf Lullaby and The Minutes, both directed by Anna D. Shapiro.
Other Chicago credits include Victory Gardens, Court, Writers Theatre and Chicago Shakespeare Theatre. Other regional credits include Salieri in Amadeus (Cardinal Stage Company, Indianapolis) and Dr. Sweet in the world premiere of Tracy Letts' Bug, (Gate Theatre in London, England).
Film/TV credits include Good Night, Sweet Wife (with Ken Olin) To Sir With Love, II (with Sidney Poitier), The Untouchables, Early Edition, Law & Order: CI, Law & Order, and the films The Babe, The Hudsucker Proxy, The Express, and Public Enemies.