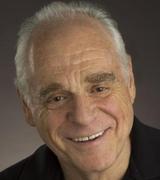 Broadway: Fish in the Dark, The Royal Family, Say Goodnight Gracie, Taller Than A Dwarf, The Tenth Man, The Sisters Rosensweig u/s (also National Tour) and Frankie and Johnnie in The Clair de Lune.
Off-Broadway: Iron, Comic Potential, Jewtopia, Rocket to the Moon, Under The Bed, The Secret Order, The Louis Slotin Sonata, Requiem for a Heavyweight, Richard II, School for Scandal, Carbondale Dreams, After The Rain, The New York Theater Workshop''s Obie award winning production of More Stately Mansions, The Law of Return.
Regional: Geroge Burns in Say Goodnight, Gracie (Bickford Theatre), Freud in Freud's Last Session (Cape May Playhouse), George Burns in Say Goodnight, Gracie (Peterborough Players), Say Goodnight Gracie (The New Theater of Kansas City, The Gem Theater in Detroit, The Society Hill Playhouse in Philadelphia, The Lensic in Santa Fe and many others; Once In A Lifetime, Street Scene and God of Vengeance (The Williamstown Theater Festival); Bright Wings (Long Wharf Theater); Astapovo (Yale Rep); Sheer Boredom (George Street Playhouse); The Last Night of Ballyhoo, The Archbishop's Ceiling (The Vineyard Playhouse); Slouching Toward Hollywood (Penguin Rep); The Great White Hope (Arena Stage); The Rainmaker (Clarence Brown Theater); A Thousand Clowns (Dorset Theater Festival); A Doll's House, Brighton Beach Memoirs (Pennsylvania Stage); Goodbye Moscow (The Annenberg Center; Three Sisters, Bus Stop, Soul of a Jew, A Streetcar Named Desire (River Arts Repertory Company).
Films: It Runs In The Family, Snatched, The Sightseer, Why George?, On The Run, Grizzly Adams-Mark of The Bear, American Blue Note, LBS, The Gig and His and Hers, Essential Ingredients.
TV: Marvelous Mrs. Maisel, Deadbeat, Inside Amy Schumer, Copshop, Ed, The Beat, Winchell, Law & Order (2 episodes), Law and Order-SVU (2 episodes), Law and Order-Criminal Intent (2 episodes), America's Most Wanted, All My Children, As The World Turns.

Member of Ensemble Studio Theater, Circle East and New River Dramatists. He has taught acting at the William Esper Studio for many years.