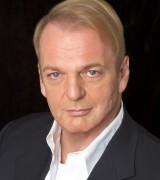 John Joseph Gallagher is delighted to be at home and in heart at The Bret Adams Agency.
An Actors Craft shines through those that gave it, Stanislavsky taught Boleslavski, who taught Harold Clurman, who taught Ann Shepherd, who taught Mr. Gallagher. Special thanks to Anthony Hopkins, Ben Kingsly, Susan Batson, Wynn Handman, and Stephen Strimpell for a lifetime of learning.
In film, John has had the pleasure of being directed by many academy award winning directors including Stephen Daldry, Wess Anderson, Jay Roach, and David O.Russel. His credits include: Future 38, Blood Ties, Meet the Parents, Darjeeling Ltd, Extremely Loud and Incredibly Close, Flirting with Disaster, Rounders, Anger Management, and Fur.
Television: Instinct, Orange is the New Black, Blue Bloods, Boardwalk Empire, Curb Your Enthusiasm, John Adams Chappelle's Show (recurring), The Job , Ed , Law and Order ( four episodes), Criminal Intent  (four Episodes), All My Children ( recurring), and New York Undercover.
Off Broadway and Regional: Great Expectations, Hamlet, Miss Julie, Five by Ten (Kennedy Center), West Side Story, Othello, Front Page, Twelve Night, and As You Like It.