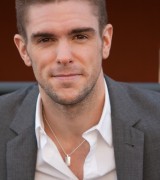 Film: What Would Bear Do? (dir. Josh Folan & Fritz Krekeller), Episode 50 (dir. Joe Malley & Tess Smalley), All God's Creatures (dir. Ryan Charles & Frank Licata), Ay Lav Yu (dir. Sermiyan Midyat), Ay Lav Yu Tuu (dir. Sermiyan Midyat), Bad Apples (dir. Ryan Cummings), Patti and Me, Minus Patti (dir. Brian McAllistar), The Graduates (dir. Ryan Gielen), Becker Hergrove, Inc. (dir. Brett Ratner), It's Just One Line (dir. Josh Folan), Death on Demand (dir. Adam Matalon), 4th & Forever (dir. Eric Seidman), Spiker (dir. Zagarino & Gerry Lively), Front Cover (dir. Ray Yeung), 2K3 (dir. Gray Miller), Brownie & Fran (dir. Art Brown).
Television: All My Children (ABC), As The World Turns (CBS), Saturday Night Live (NBC), Kings (NBC), I Love You…But I Lied (A&E), Stand-Up Nation (Comedy Central), Tell Me You Love Me (HBO).
Internet: Viralcom (Warner Bros), Death Lives ( dir. Chris Aurillo),  Suzy & Duddy (dir. Fritz Brekeller)
NY Theatre: Boy's Life (dir. Fritz Brekeller), My Life As You (dir. Fritz Brekeller), Dr. Jekyll & Mr. Hyde (dir. Ken Terrell), Juan & Emmett (dir. Katie Braden).
Training: Suzanne Esper (Meisner), Ohio State Univeristy (B.S.B.A. Finance), Penny Templeton (On-Camera/Scene Study).