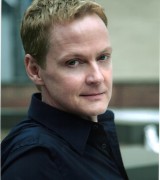 MICHAEL J. BURG has been cast by some of cinema's finest directors, including: Ang Lee, Neil Jordan, Lasse Hallstrom, Robert Redord, Arthur Penn and Bennett Miller.
Past TV/FILM work includes: Mr. Reilly in Aurora, P.O. Myers in 311, Mark Bellamy in Orange is the New Black, Det. Riley in The Neighborhood, General "Mad" Anthony Way in Turn, German Auctioneer in Ocean's Eight; Mr. Phillips in Public Speaking; Detective Bienen in Sorority Nightmare; Locanda Owner in Criminal Justice; Floor Manager in Person of Interest; Arnold in The Eyes; Griggs in Gotham, Ang Lee's Taking Woodstock (supporting role); Isaak and Eva James' Hungry Years (starring role), Girls Named Pinky (starring role and a 2010 SXSW official selection), Turbine (starring role/executive producer), Noise (opposite Tim Robbins), Able Danger (supporting lead), Sweet Darling, The Hoax, The Brave One, Law & Order, Kings, Cupid, Six Degrees, Life on Mars, One Life to Live, Flatbush Luck and numerous others.
For trivia fans, Michael played Truman Capote three times: co-starring opposite Jennifer Love Hewitt in ABC-TV's The Audrey Hepburn Story, in deleted scenes from The Hoax and on ABC's Life on Mars. Ironically, Michael also appeared in the film Capote, alongside Philip Seymour Hoffman.
Michael is a 20+ year member of The Actors Studio. michaeljburg.com