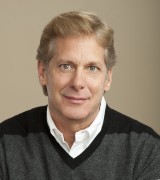 Scott is the 3rd generation of his family in show business. As an actor, Scott has an extensive career on stage, television and film. He has appeared on Broadway (Caesar and Cleopatra), off Broadway (Sally's Gone She Left Her Name) and in many regional theatre venues. On television, Scott was twice nominated for a Best Actor Daytime Emmy award for his work on As the World Turns. He then starred with Drew Barrymore and Jennifer Beals in the Joel Schumacher directed series 2000 Malibu Road. Scott has since starred in TV movies and miniseries such as Pandora's Clock, Visions of Murder and Exclusive. He has guest starred in dozens of TV series including: Law and Order: SVU, Chicago PD, Homeland, Person of Interest, ER, Reba, Sex in the City, Law and Order, Law and Order: SVU, Gossip Girl, 30 Rock. He has played supporting roles in films such as: Up Close and Personal with Robert Redford and Michelle Pfeiffer, Above Freezing, Ghost Dog and Lethal Weapon 3. Scott was a series regular, Mike McQueen, on the WB's Popular.
On the other side of the camera, Scott has produced and directed commercials for Addidas, Sign story, CBS Outer Net, and Best Buy. He has produced and directed video for numerous corporate sales meetings and has helped develop new concept media such as the NCTF sponsored installation, 'StageVision". HD screens in the lobby and lounge areas of America's ten most prominent regional theatres A green screen specialist, Scott has created special effects for Master Foods and U.S. Surgical. His corporate client list includes: Canada Dry, Sun Oil, Grey Advertising, American Express, Bayer, Altria, D&B, GE, Vivometrics. Scott Co-Produced, Frederick Douglass From slavery to freedom, starring, Jamie Hector for CPTV. He is Co-Executive Producer and Director of Steamboatseries.com, a comedy webi-sode series. He is currently a film and social media consultant for Praxis Media and has 2 features in development at Palace Digital Studios.
Upcoming: HARASSMENT OF IRIS MALLOY (Senator Aarons) at Steinbright Stage for People's Light and Theatre Co.